In Stock Australia
We've updated our local In Stock range with some stunning additions; including Community, Haven, and new Dye Lab colours!
LEARN MORE
Shaw Contract's Melbourne Showroom
Shaw Contract Australia
Shaw Contract designs and manufactures carpet and resilient products that give foundation to spaces and support to the people within them. Our human-centred approach to service naturally combines with the goal to make a Smarter Impact for our clients in all that we do.
With Showrooms in both Sydney and Melbourne, plus a team of dedicated Account Managers Australia-wide, we're here to support your project goals in our local market.
ABOUT US
Shaw Contract's Sydney Showroom
Design on Demand
Speed of delivery and exceptional choice come together using our Australian In Stock program. With over 200,000 square metres of carpet tile and resilient products In Stock In Australia, we'll help keep your project on time, every time.
IN STOCK AUSTRALIA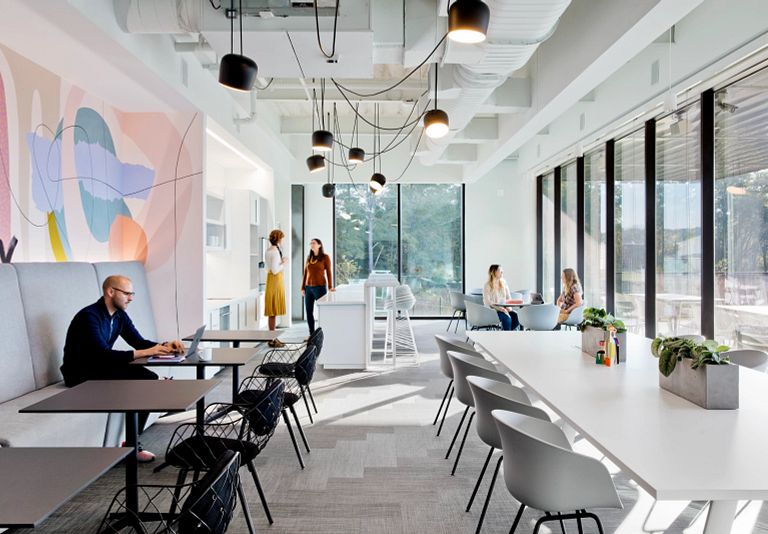 Shaw Contract Create Centre in Cartersville, Georgia, USA
Everything is Connected
Our dedication to carbon neutral manufacturing, reclaiming our products at the end of their use, and finding creative uses for plastic beverage bottles so they don't become ocean plastic are just a few examples of our goal to be better global citizens.
LEARN MORE
Flooring For An Empowered Australian Workforce
What if Flooring Could Redefine the Australian Workspace?
Shaw Contract's human-centric approach creates positive design innovations to meet the needs of an evolving global workforce. We take a holistic approach to sustainability, because everything we do each day has an impact on human & environmental health.