Why Should Designers Collaborate with Scientists — and Nature Itself?
More than 60 trans-disciplinary projects including two large-scale, site-specific installations. Five curators. A six-person advisory board. A 240-page book. And countless hours of investigation, meditation, experimentation and scholarship. Those are just a few ingredients in the heady stew of "Nature—Cooper Hewitt Design Triennial," the sixth installment of the museum's signature exhibition.
This iteration gives voice to collaborations between designers and scientists, engineers and other environmentalists thinking holistically about the consequences of our actions—and bringing forward myriad responses to the need for climate action on a global scale. It's nothing if not ambitious. It's also personal and political, poetic and provocative—and ultimately, optimistic. Co-organized by the Cooper Hewitt, Smithsonian Design Museum and Cube design museum in Kerkrade, Netherlands, the exhibition will be shown simultaneously in both locations from May 2019 to January 2020. Here's just a little taste to whet the appetite: four projects that explore sustainable materials, designed in tandem with nature.
Amy Congdon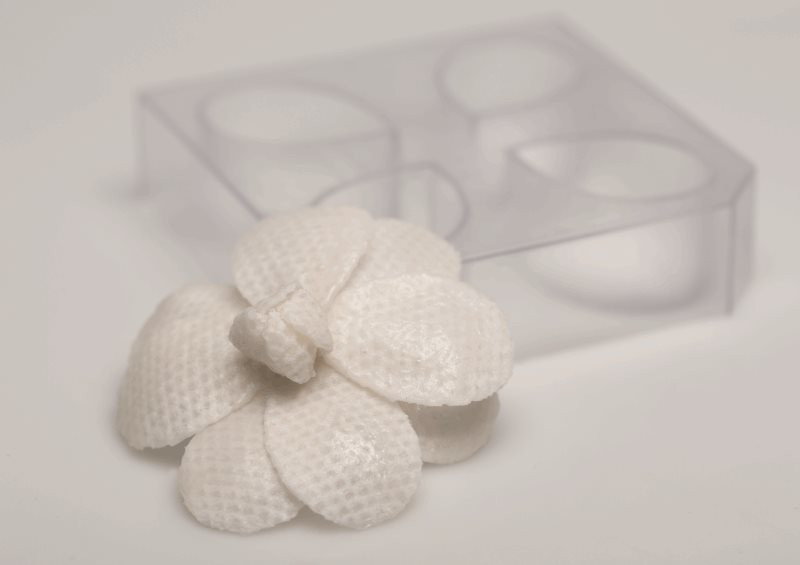 Amy Congdon applies techniques such as embroidery and crochet to the creation of diminutive but precise physical structures that can be used to help grow cells. These textile scaffolds facilitate tissue regeneration and have applications from fashion to medicine. Congdon is developing new tools for use in the laboratory as well as couture jewelry and fashion trimmings.
AIR-INK, Graviky Labs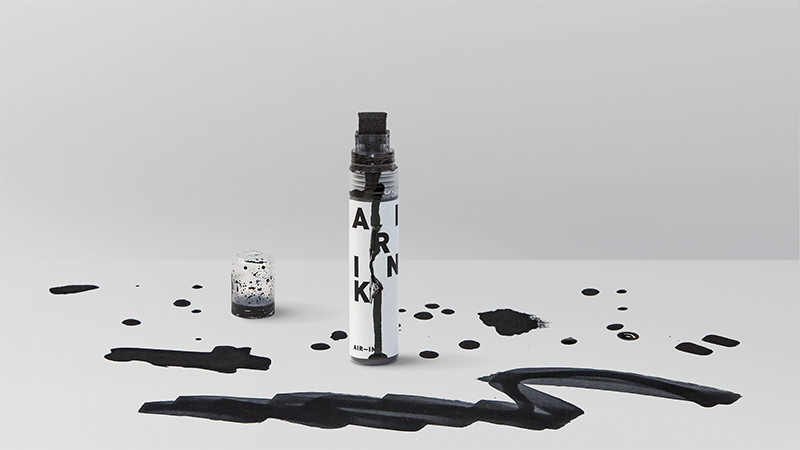 Responding to the pollution in cities caused by carbon emissions from vehicles, Graviky Labs founder Anirudh Sharma has developed a device that can be attached to exhaust pipes to capture the tiny particles in exhaust. Once captured, this fine particulate matter can be converted into water-resistant ink, a nearly pure carbon pigment.
bioMASON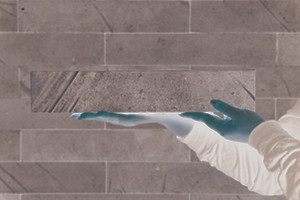 Biocement bricks are made by mixing sand with nutrients and microorganisms. The bricks harden in a few days at room temperature, an ecologically sensitive solution to the intensive firing and carbon emissions released in traditional brick production. The biocement bricks are grown in molds in various shapes, textures, and colors, and perform like traditional bricks. bioMASON developed the process based on research into how seashells and coral grow underwater into hard, durable organisms.
Project Coelicolor, Faber Futures
Natsai Audrey Chieza dyes textiles with pigment-producing microbes, including Streptomyces coelicolor, found in plant roots. These bacteria-dyed silks range in color from red to purple and blue, controlled through variables such as time and acidity. The amount of oxygen impacts color proliferation. Chieza's continued research looks at increased scalability in the process, offering an alternative to traditional textile dyeing, which is water intensive and highly polluting.